2018 - Keeping It Going!
Through 2018 I want to promoting active lifestyles. Here's a selection of some of the things I've been getting up to this year.

There's a good chance that if you ever visit Farsley, you'll see me running/cycling/walking/festivalling around!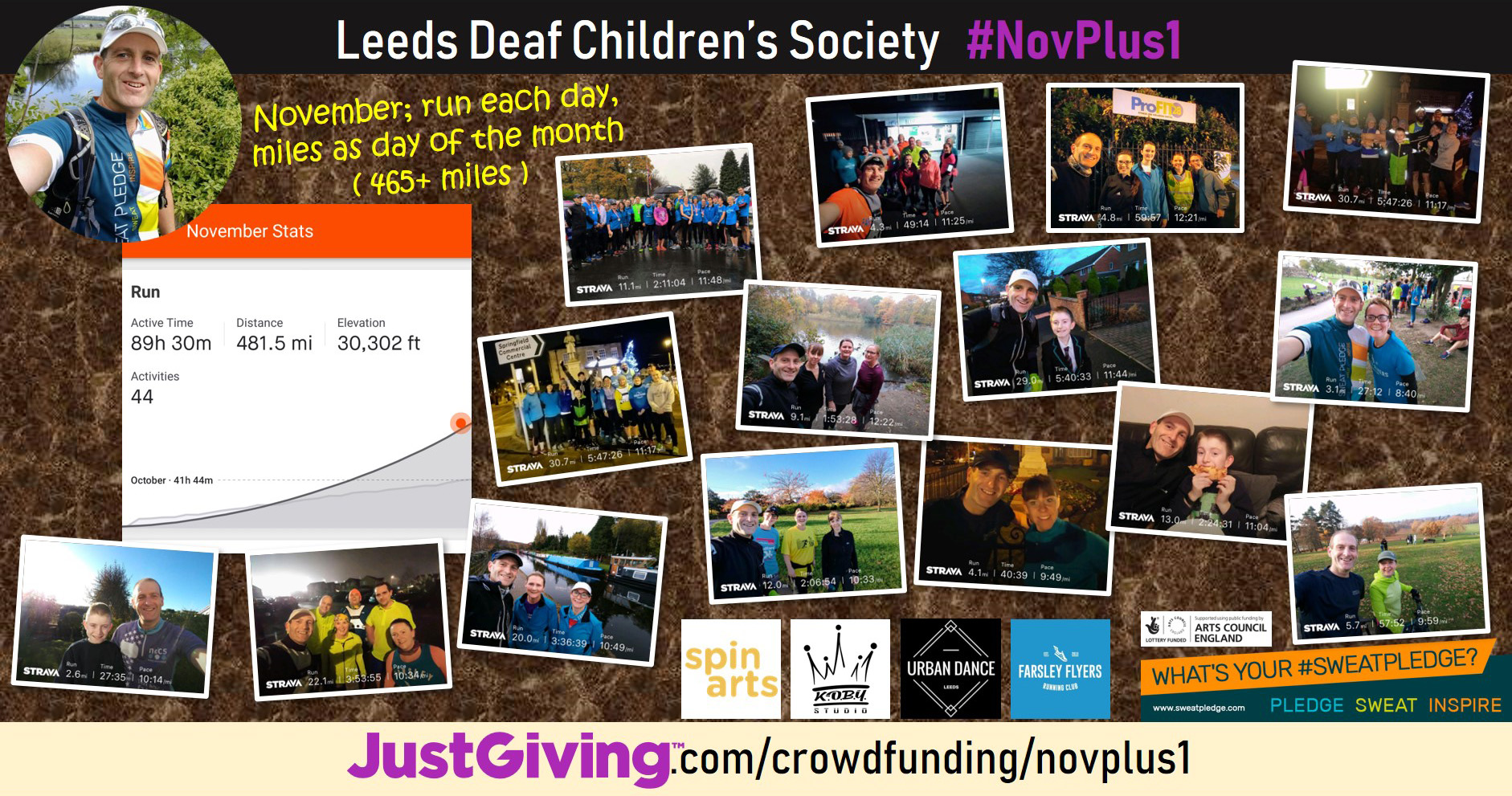 *LATEST*
Getting set to run through November to raise money for Leeds Deaf Children's Society.

I'll be running each day in November, at least the number of miles as that day of the month - making 465 miles in total.

This is to draw attention to fundraise for Leeds Deaf Children's Society, and some of the funds will be going to a street dance workshop Christmas party I'm arranging for the members of Leeds-DCS.

Follow progress on Just Giving - please support! or Search for the hashtag #NovPlus1.